Fifth Third Bank
123 Market St • Piqua, OH 45356
United States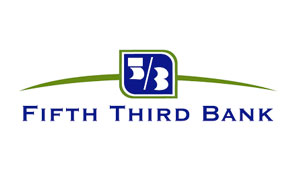 Curiosity drives us to know more. To ask more questions. To be better listeners. To strengthen our commitment to you and the communities we serve.
Curiosity enables us to truly understand your goals, dreams and concerns – so we can deliver smart solutions designed to help meet your needs and simplify your life.
We look forward to serving you – from using valuable tools like Online Banking, Online Bill Payment, and Mobile Banking to taking advantage of our network of over 2,600 ATMs and more than 1,250 full-service branches.
Fifth Third is a diversified financial services company headquartered in Cincinnati, Ohio. We serve communities in Ohio, Kentucky, Indiana, Michigan, Illinois, Florida, Tennessee, Missouri, Georgia and North Carolina.