Bruns General Contracting
3050 Hyattsville Rd • Tipp City, OH 45371
United States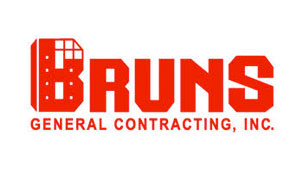 From cutting-edge materials to creative designs, from strategic alliances to LEED certifications, and from superior value to a proven return on investment, Bruns constantly works toward perfecting the art of green building.
Committed to environmental stewardship, Bruns has created a tradition of innovation,always delivering the newest construction methods, materials, and products to its customers. These include Autoclaved Aerated Concrete (AAC), a unique building product that offers many advantages including usability, versatility, safety, durability, quality, and green manufacturing.
At the heart of Bruns, we do business the old-fashioned way, with personal attention, one customer at a time. Value, integrity, and satisfaction are not just slogan - they are words we believe and live daily. Bruns is here to help you achieve your goals, big and small, green and beyond!